Custom Basic Sets
These sets include a Petite Hime painted head, a body, and eyes assmbled by Parabox! You need to purchase a wig, clothes and shoes to make your own Petite Hime full set!
Petite Hime head & 21cm body set
Petite Hime & 24cm body set
・24cm female body small bust type(24BD-F01W-S)
・One of the three Petite Hime mask painted heads (Mask painted A, B, or C head)
・
Anime eyes
Iris A 12mm purple
+ + bonus! + +
・mechanical fastener (for attaching a wig to head)
・instructions

We will accept requests to switch to the different color of
Anime eyes
. Let us know the Iris type (A or B) and color of eyes or the product number.
white skin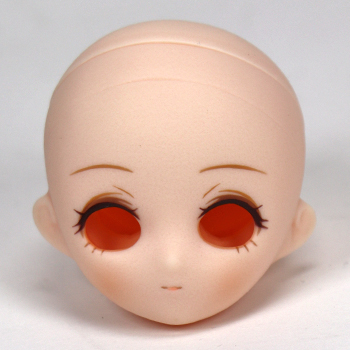 fleshtone

recommended bodies

21BD-F01W
21cm girl body
white skin
¥1,500



24BD-F01W-S
24cm female SB
soft bust S-size
white skin
¥2,500

recommended bodies

21BD-F01N
21cm girl body
fleshtone
¥1,500



24BD-F01N-S
24cm female SB
soft bust S-size
fleshtone
¥2,500